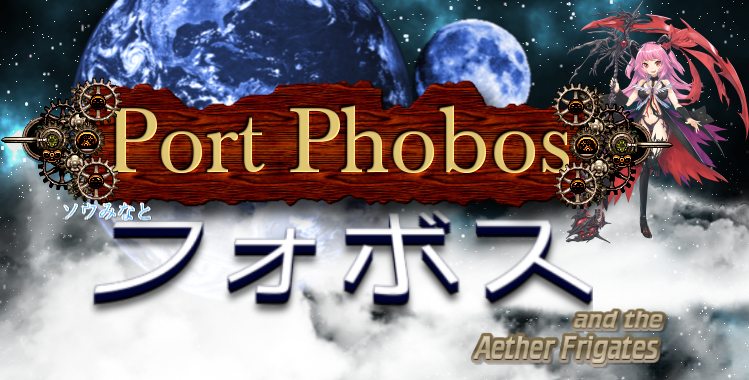 Port Phobos
Port Phobos Demo (Full Version) Released
---
Yee-Haw! I done went and did it. I done got the upload of Port Phobos' demo up, and online!
Look-ee 'ere partners, ya'll get to play both Kip and Priscilla through Kip's full introduction quest and get started in Priscilla's quest. That's one full dungeon. I'de be much obliged to ya', if'n ya' could give it a whirl.
Seriously, this demo has been months in the making, though mostly because it's being done in the off-time between taking care of my family and work. Still I'm really happy to be able to share this demo with you, since it really touches on the heart of what steampunk really is - the romanticized vision of the industrial revolution. I wanted something Jules Verne-esque, and ended up paying homage to Edgar Rice Burroughs.
And before I end this devlog, here's a video of the implementation of MJSHI's Card Match Mini-Game as included in this demo!
Files
port-phobos-windows-demo.zip
454 MB
port-phobos-windows-demo.zip
454 MB
port-phobos-windows-beta.zip
517 MB